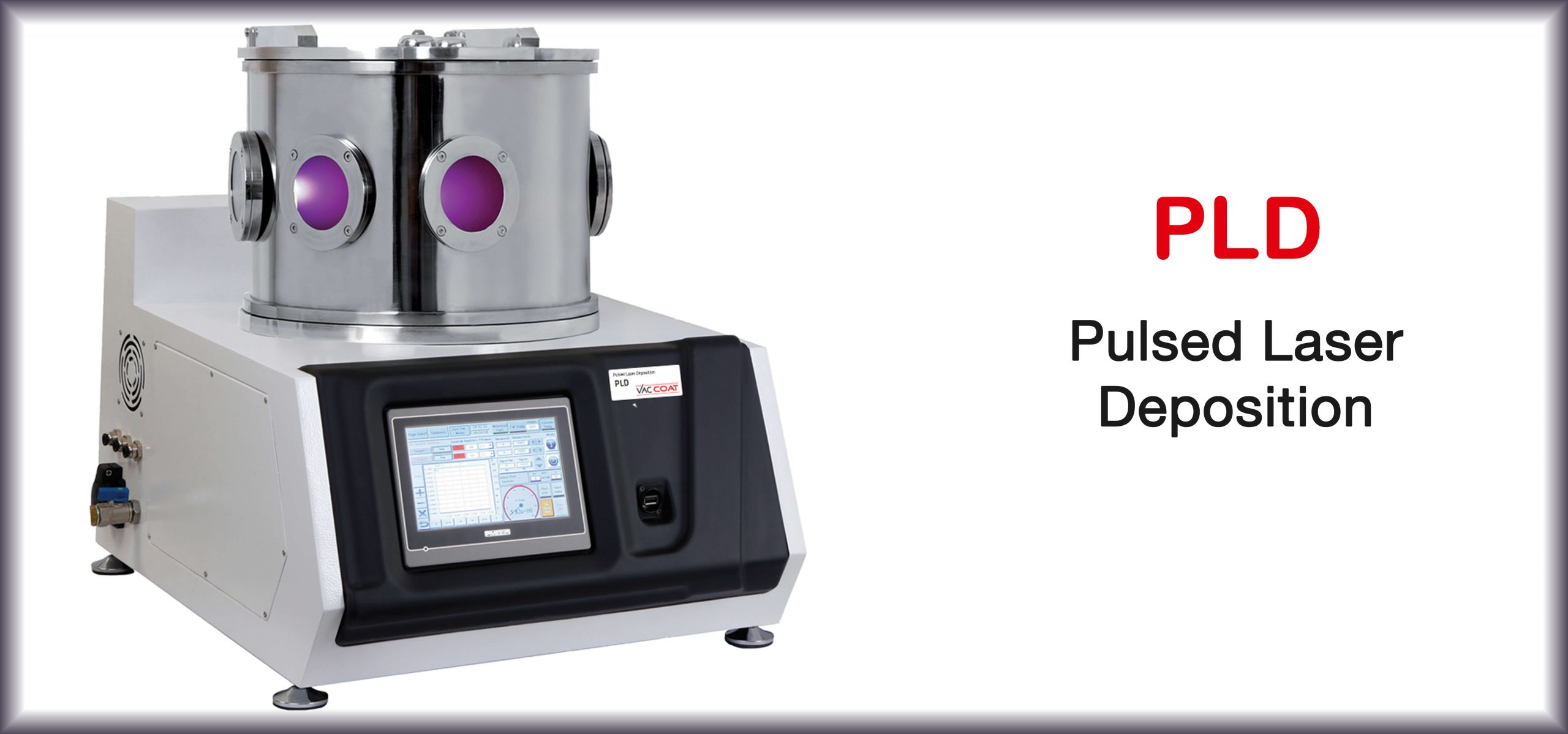 Versatile Pulsed Laser Deposition and Thermal Evaporator System – PLD-T is a high vacuum thin film deposition system enables to deposit different materials by both Pulsed Laser Deposition and so Thermal Evaporation technique. It can deposit complex materials and crystalline structures onto substrates with very little setup involved.
Pulsed Laser Deposition technique leads to efficient, none-thermal ablation and preserves the stoichiometry of the target materials. By applying this method it could deposit materials such as nitrides, oxides, super lattices, polymers, and composites. 
Features
Target manipulator with adjustable rotation speed

3 thermal sources and special

feedthrough

Quartz crystal monitoring system for real time

thickness

measurement (1 nm precision)
Intuitive touch screen to control the coating process and rapid data input

User friendly software that can be updated via network

Equipped with rotary sample holder

Equipped with electronic shutter

Equipped to motorized boat selection

500 °C substrate heater

Two-year warranty

Vac coat Products are covered worldwide by both public and product Liability Insurance in case any property damage or personal injury happens caused by the Vac Coat systems.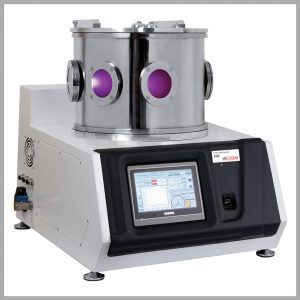 Thermal Evaporation Sources (Boat/Basket/Coil)
The Pulsed Laser Deposition System can be fitted with three independent heat resistance thermal evaporation sources. The good design of the evaporation source holder causes no contamination transfer from sources materials to other materials. The length of source holders can be adjusted in the range of 5~10 cm which meets the costumer requirement.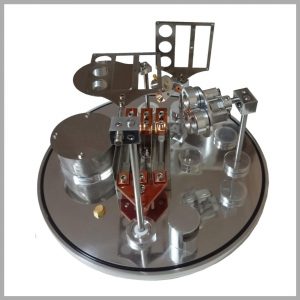 Target Manipulator
PLD is equipped with a multi-target manipulator which includes three target with diameter of 2cm. Targets are in standard size and all of our target manipulators are motorized and includes target rotation.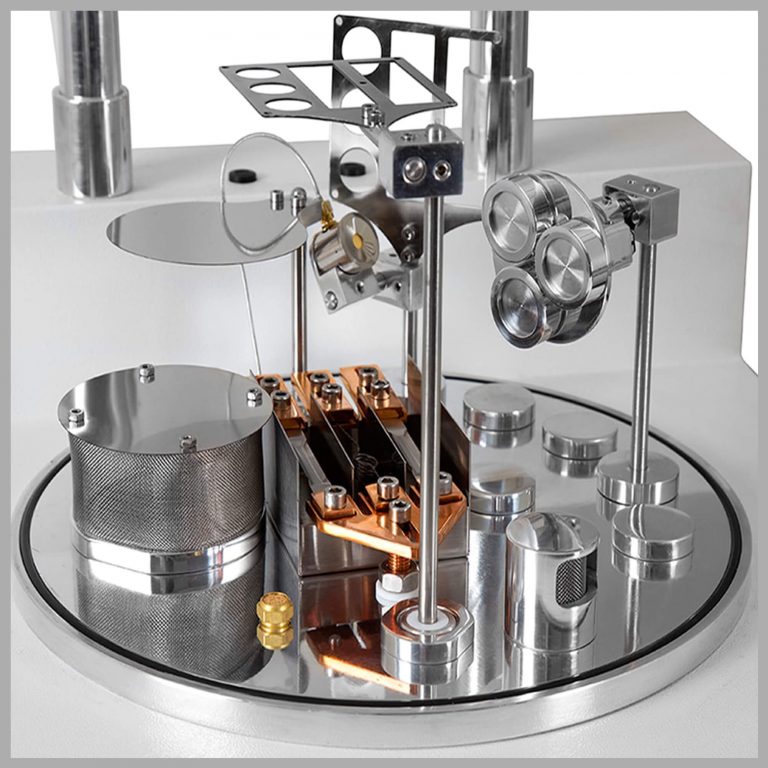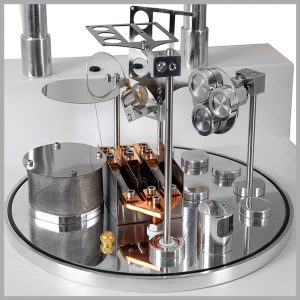 Touch Screen Control with Colorful Display
The pulsed laser deposition system, PLD-T, is equipped with a 7" colored touch screen and fully automatic control and data input that can be operated by even inexperienced users. The vacuum, current, and deposition information can be observed as digital data or curves on the touchscreen. Information of the last 300 coatings can be saved in the history page.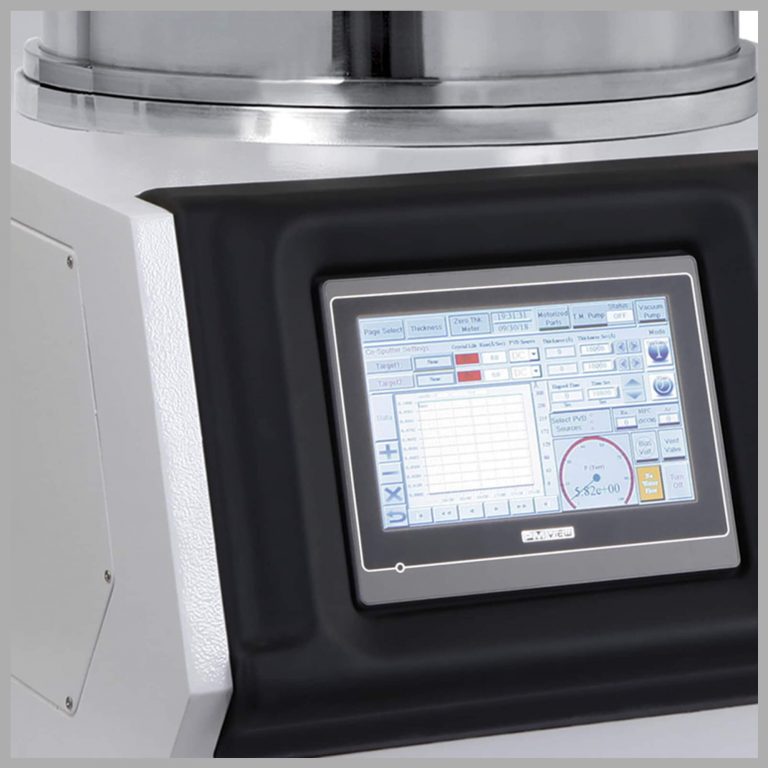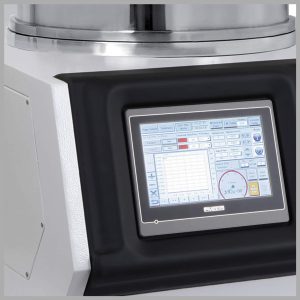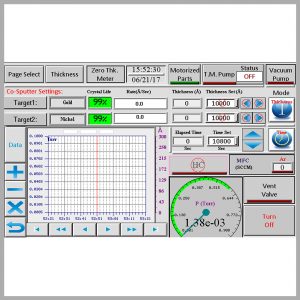 Specification of Pulsed Laser Deposion & Thermal Evaporator System
Diaphragm backing pump

5 KW high current power supply

Precision Mass Flow meter (MFC)

Able to record and plot coating parameters graphs

Transfers the curves and deposition process data by USB port to PC

Utilities: 220V-240V, 50/60HZ, 16A

Box Dimensions: 50 cm H x 60 cm W x 47 cm D

Shipping weight: 70 kg
| | | |
| --- | --- | --- |
| Pumping Speed | 90 l/s | 350 l/s |
| Ultimate Pressure | 7 x10-6  Torr | 7×10-7 Torr |
Options and Accessories
The PLD-T has the following options and accessories:
Thermal evaporation sources (Boat/Basket/Coil)

500 °C substrate heater

Evaporation sources materials

Quartz crystal sensors

Sealing gaskets